What is a Smoothie Bowl?
A bowl that looks as good as it tastes
Smoothie Bowls
are a fresh and unique take on the traditional smoothie. They combine the nutrition packed benefits of a smoothie and add the whole fruit and granola crunch of a parfait!
With an ice cream like, thick smoothie base, and a variety of delicious toppings you will fall in love with our bowls!
Made of pure, fresh fruit
No added sugar or fruit juices
Generous Filling portions
Unique and delicious flavours
Vegan, gluten free, and lactose free options available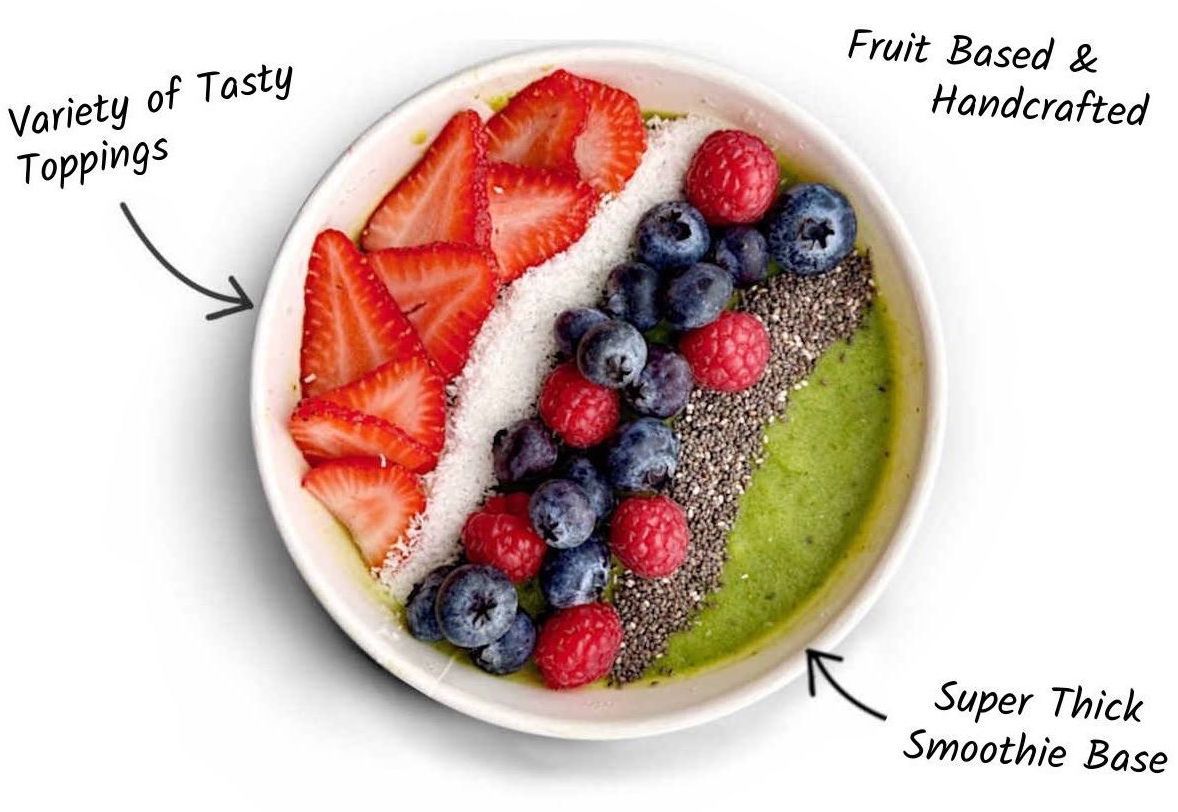 OUR SMOOTHIE BOWLS
UnbelievabowlTM smoothie bowls can be ordered ready to eat (take-out Style) or as one of our ThawabowlTM and are available in three sizes; small 8oz, Regular 12oz, and large 24oz. All our smoothie bases are set recipes and can't be changed.
IN STORE PURCHASING
A tropical escape located at 420 Leacock Drive, Barrie. We offer a variety of tasty and healthy treats and of course smoothie bowls and smoothies. Come in and experience our signature flavours and a smoothie experience unlike any other!
THAW-A-BOWLS
TM
Smoothie Bowl Meal Prep
ThawabowlsTM are our deep frozen, ready made smoothie bowls. They are an ideal grab and go healthy meal or snack option and can last up to 3 months in the freezer. ThawabowlsTM are also now available for pickup in store!